In Pampols Packaging Integral besides having a very wide range of packaging products, we offer much more to our customers.
PACKAGING ADVICE AND PERSONALIZATION
Our commercial and technical team are at your disposal to study your needs and advice you on finding the packaging that will give your company best efficiency and results.
In addition, most of our packaging products are customizable and we can add your logo and any information you want to strengthen your brand with your products.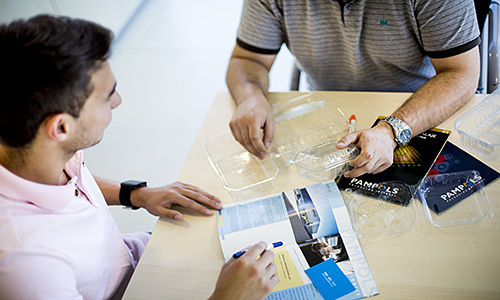 RENTAL OF PACKAGING AND END-OF-LINE MACHINERY
We always look for the best solution for our clients, and as we understand that investment in machinery sometimes makes it difficult to start a good business, we offer the possibility of renting a wide variety of packaging and end-of-line machinery. In this way the investment in machinery is more balanced and the benefits come earlier.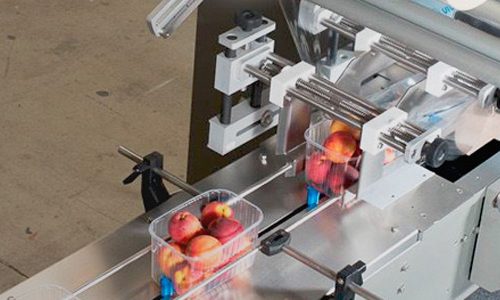 COST AUDIT IN PACKAGING PROCESS
Our commercial team is specialized in analyzing the costs of the material in the packaging process.
Therefore, if you need to save costs do not just search for the same material at a better price. We can do an audit of packaging costs in your own company and find the material that offers the best efficiency according to your needs, resulting in savings in costs.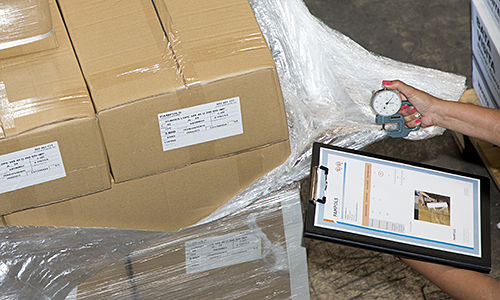 DELIVERY OF YOUR PRODUCT DURING THE SAME DAY
We understand that in the middle of the production campaign it is sometimes difficult to make an exact prediction of the materials that you will need. Therefore, we make available to our customers the delivery service during the same day, so that they do not have to stop their production line and that does not affect their benefits.
POST SALE AND MAINTENANCE OF END-OF-LINE MACHINERY
Either for our sales or rental machines, we have maintenance and repair service both in our facilities and in the client's own facilities. Our team of specialized mechanics move to your company to start up the machine and ensure that everything works correctly.